Electricity

payment solution

for your business

eFactory corporate account  offers a simple and secure electricity payment  solution to companies, allowing them to save time and manage cost on recurring expenses of electricity bill payment. Take care of  electricity payment for all  the meters assigned to your offices in one place.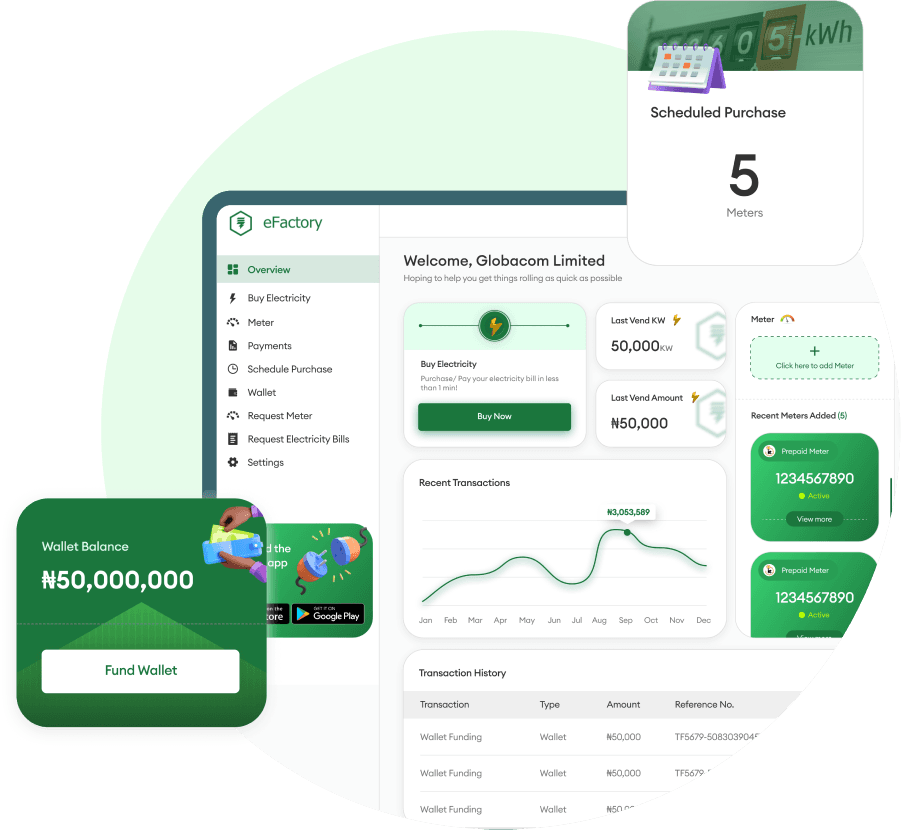 Benefits of eFactory corporate solution for your business
Simplify recurring electricity payment
Auto token topup for prepaid and postpaid meters
Scheduled electricity payment
Manage all the electricity meter for your branch offices from admin profile
Purchase electricity unit for all the branch offices with one account.
Ready to get started?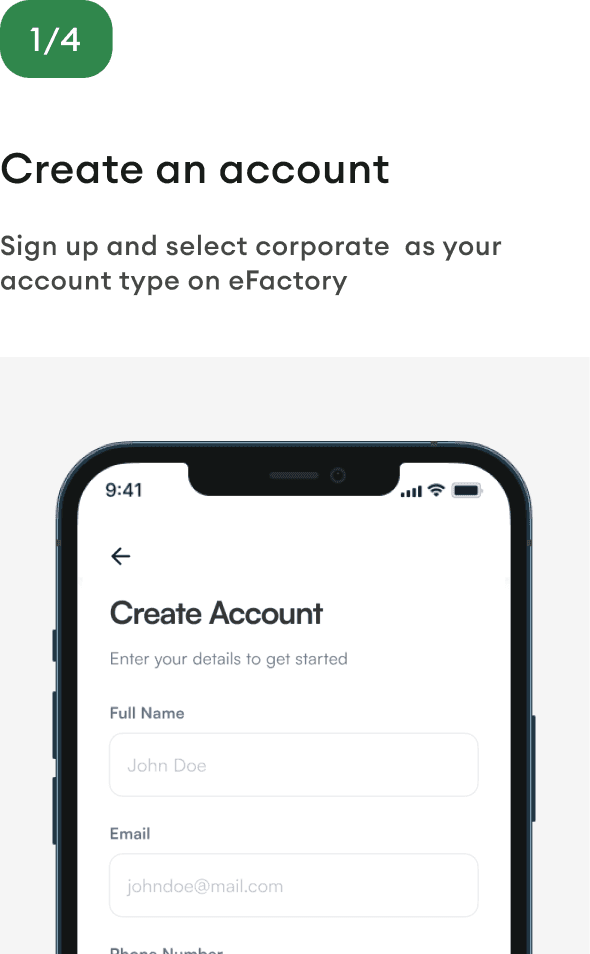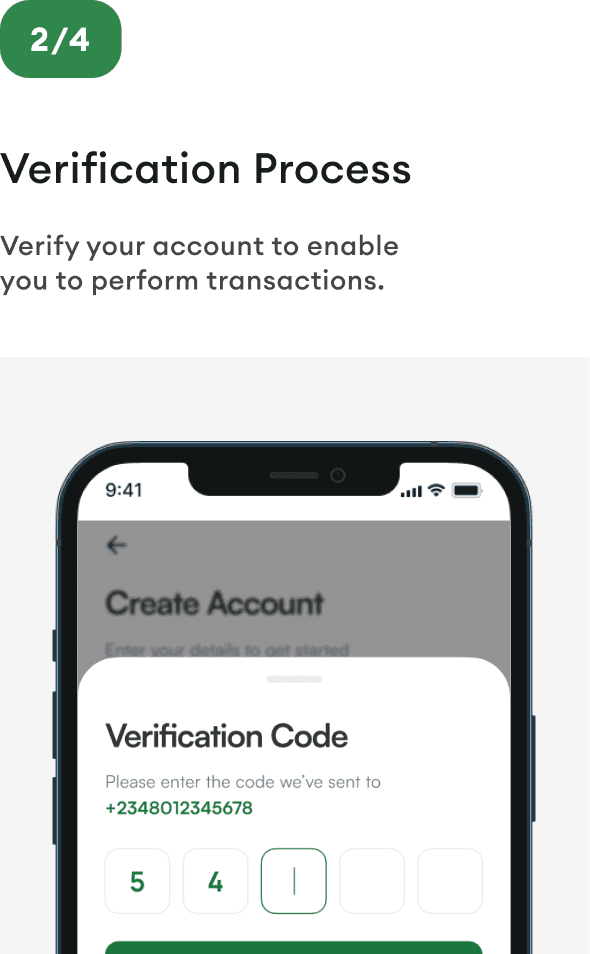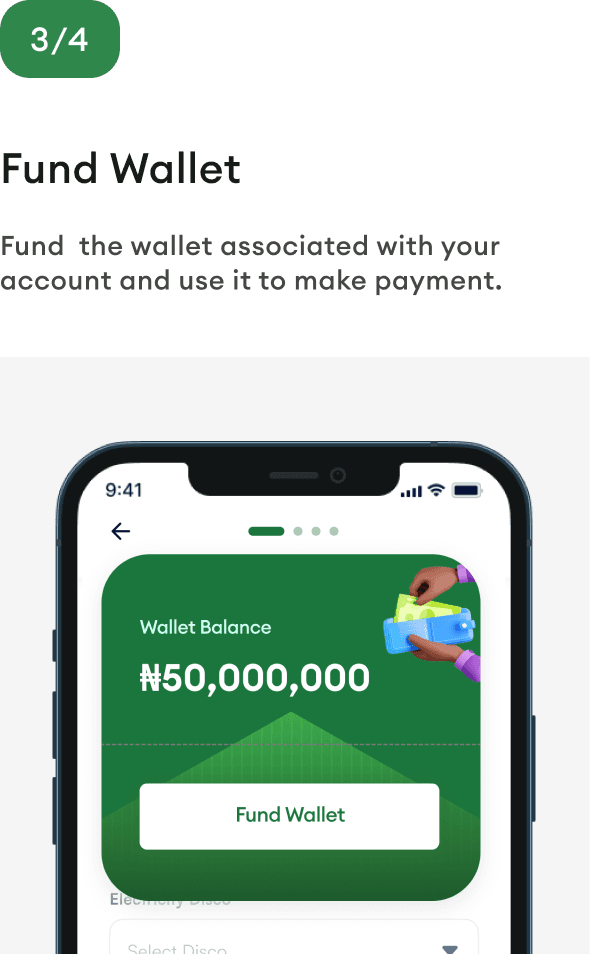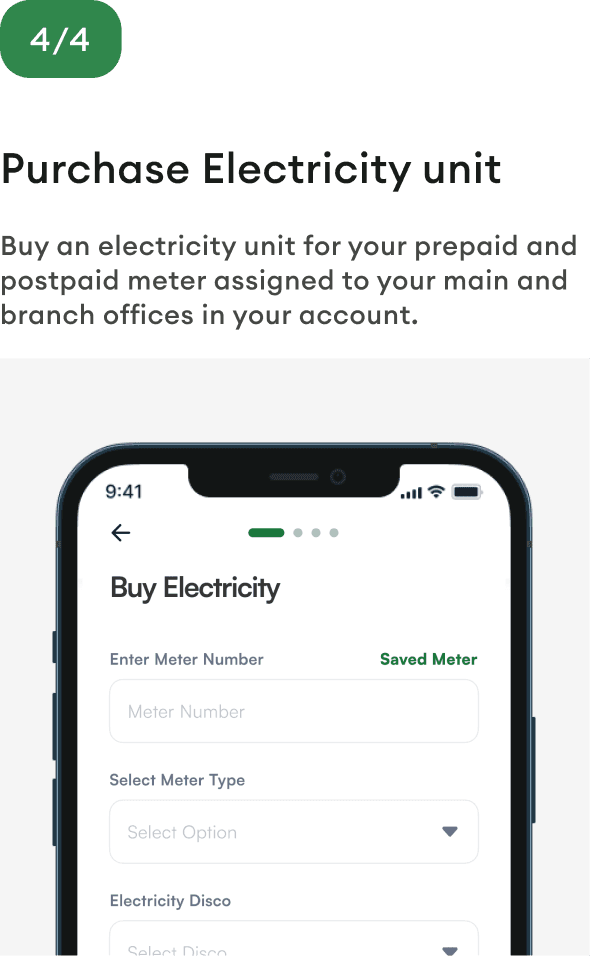 Powering electricity bill payments for amazing businesses
Join  amazing businesses using eFactory to purchase electricity unit for their prepaid and postpaid meters with ease. 
Do you still have questions?
Check out our FAQ page to find answers to questions about our products and services